The online magazine Physics World has awarded the research team of Pablo Jarillo-Herrero, a researcher of the MIT, for making a discovery that led to the development of "twistronics". This promising technique can adjust the electronic properties of graphene by rotation of its adjacent layers. Their first achievement was the creation of magic-angle graphene, which behaves like a high temperature semiconductor.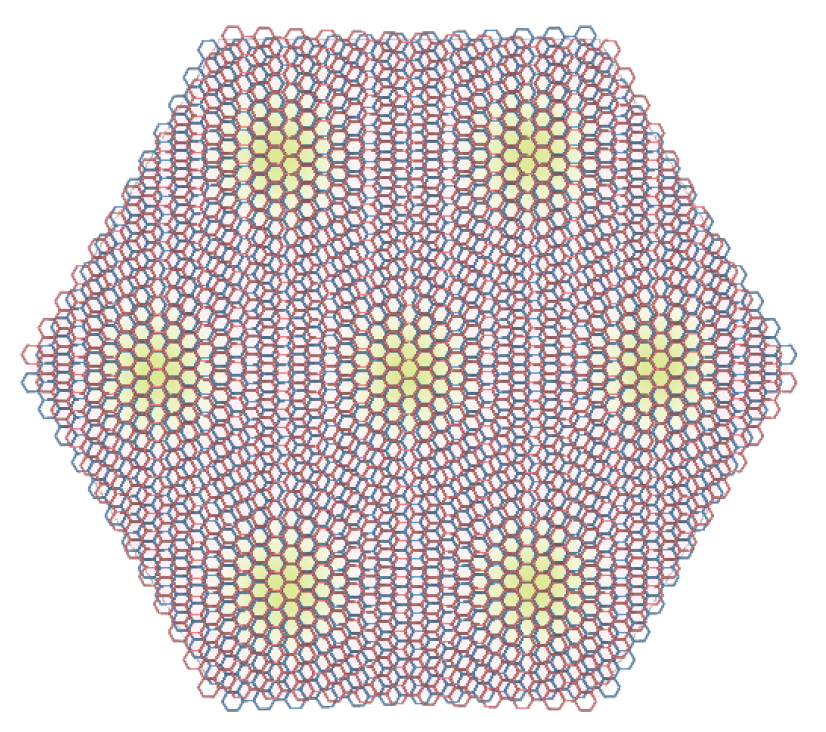 Magic-angle graphene (source : Pablo Jarillo-Herrero)
https://physicsworld.com/a/discovery-of-magic-angle-graphene-that-behaves-like-a-high-temperature-superconductor-is-physics-world-2018-breakthrough-of-the-year/
Découvrez aussi
[Nanotechnology] – Graphene: The more you bend it, the softer it gets
26 novembre 2019
New research by engineers at the University of Illinois combines atomic-scale experimentation with computer modeling to determine how much energy it takes to bend multilayer graphene – a question that has eluded scientists since graphene was first isolated. The findings are reported in the journal Nature Materials.
Lire la suite
[Nanophotonics] – Silver sawtooth creates valley-coherent light for nanophotonics
23 février 2020
Scientists at the University of Groningen used a silver sawtooth nanoslit array to produce valley-coherent photoluminescence in two-dimensional tungsten disulfide flakes at room temperature.
Until now, this could only be achieved at very low temperatures. Coherent light can be used to store or transfer information in quantum electronics. This plasmon-exciton hybrid device is promising for use in integrated nanophotonics (light-based electronics).
Lire la suite