The online magazine Physics World has awarded the research team of Pablo Jarillo-Herrero, a researcher of the MIT, for making a discovery that led to the development of "twistronics". This promising technique can adjust the electronic properties of graphene by rotation of its adjacent layers. Their first achievement was the creation of magic-angle graphene, which behaves like a high temperature semiconductor.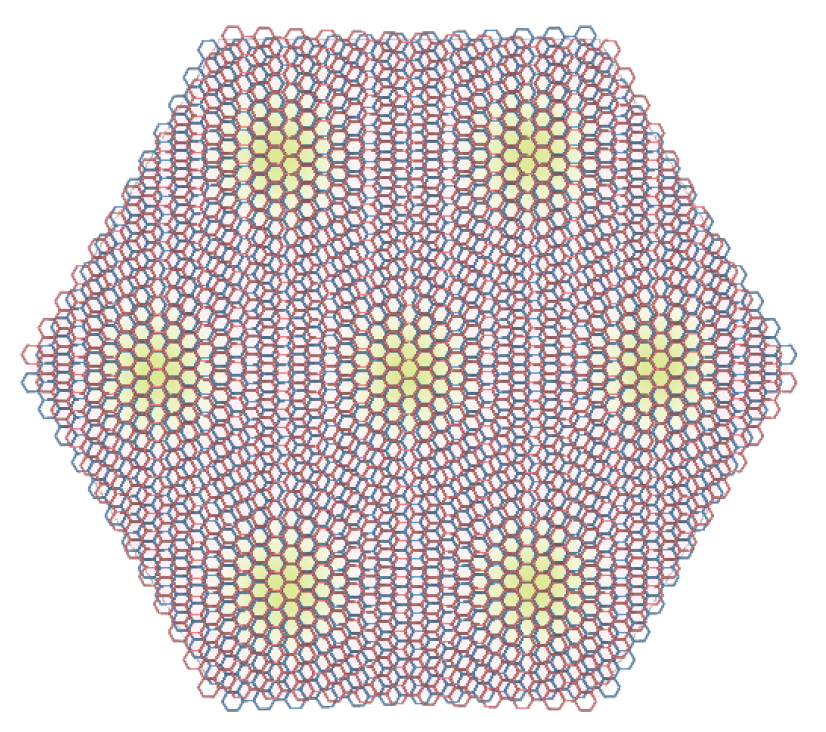 Magic-angle graphene (source : Pablo Jarillo-Herrero)
https://physicsworld.com/a/discovery-of-magic-angle-graphene-that-behaves-like-a-high-temperature-superconductor-is-physics-world-2018-breakthrough-of-the-year/
Découvrez aussi
E-MRS Symposium N
10 octobre 2018
Codex international sera partenaire du Symposium N de l'E-MRS spring meeting du 27 au 31 mai 2019 à Nice et intitulé « Nano-Engineered coating and thin films ».
Venez nombreux nous y rejoindre !
Lire la suite
[Thin-film] – Thin-film semiconductor fabrication process uses copper(I) iodide at room temperature
9 avril 2019
Scientists at Dongguk University have found a way to create printed p-channel thin-film transistors by using the abundantly available and environmentally-friendly copper(I) iodide semiconductor at room temperature. Their energy-efficient and cost-effective fabrication method for these transistors may pave the way for developing low-cost and novel optoelectronic devices.
Lire la suite