Integrated circuits are key to modern hardware since its invention by Jack Kilby in 1958. If actual microchips are a set of electronic components on a semiconductor wafer, the same functions can be obtained using light instead of electrons. And benefits of photonic integrated circuits (PICs) are important : higher speed, lower energy loss and a greater bandwidth.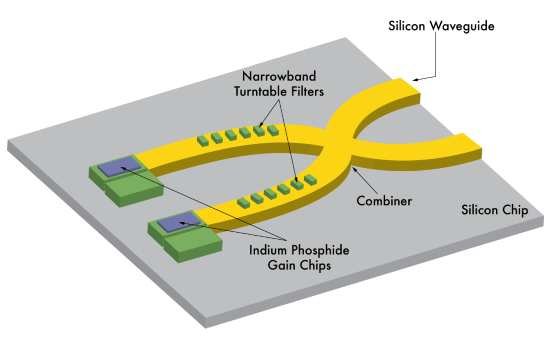 Indium phosphide (InP) is the most mature and high performance PIC platform, and NASA use it for space applications for its reliability. A way of making a PIC with InP is to grow an epitaxial material structure on the InP substrate, for example by MOCVD. In this example, the active region can be made of an InGaAsP multi-quantum well.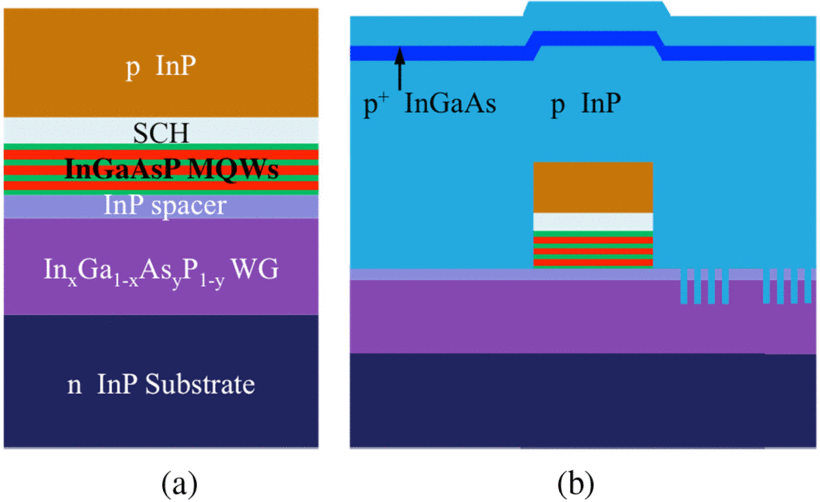 (a) Epitaxial structure in the active region; (b) Sideview of the active/passive interface following regrowth
Source : Zhao et al. IEEE Journal of Selected Topics in Quantum Electronics (Volume: 24 , Issue: 6 , Nov.-Dec. 2018)
Découvrez aussi
[Nanotechnology] – What is a Nanosuperconductor ?
12 août 2019
Researchers are currently bringing a lot of attention to nanophysics; the study of physics involving the nanometer scale. In particular, they are highlighting the development of nanoscale superconductors. These nanoscale superconductors are known officially as 'nanosuperconductors' and are classified as a superconducting material developed at the scale of a nanometer.
Lire la suite
[Nanotechnology] – Breaking (and restoring) graphene's symmetry in a twistable electronics device
26 novembre 2019
A recent study from the labs of James Hone (mechanical engineering) and Cory Dean (physics) demonstrates a new way to tune the properties of two-dimensional (2D) materials simply by adjusting the twist angle between them. The researchers built devices consisting of monolayer graphene encapsulated between two crystals of boron nitride and, by adjusting the relative twist angle between the layers, they were able to create multiple moiré patterns.
Lire la suite