Integrated circuits are key to modern hardware since its invention by Jack Kilby in 1958. If actual microchips are a set of electronic components on a semiconductor wafer, the same functions can be obtained using light instead of electrons. And benefits of photonic integrated circuits (PICs) are important : higher speed, lower energy loss and a greater bandwidth.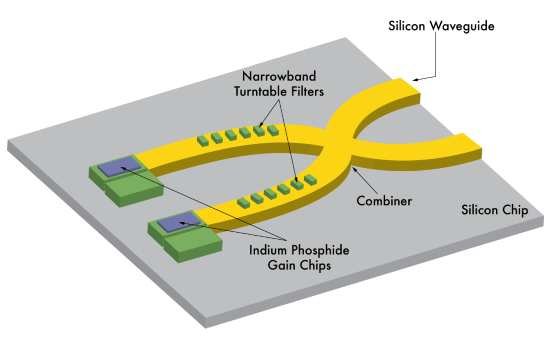 Indium phosphide (InP) is the most mature and high performance PIC platform, and NASA use it for space applications for its reliability. A way of making a PIC with InP is to grow an epitaxial material structure on the InP substrate, for example by MOCVD. In this example, the active region can be made of an InGaAsP multi-quantum well.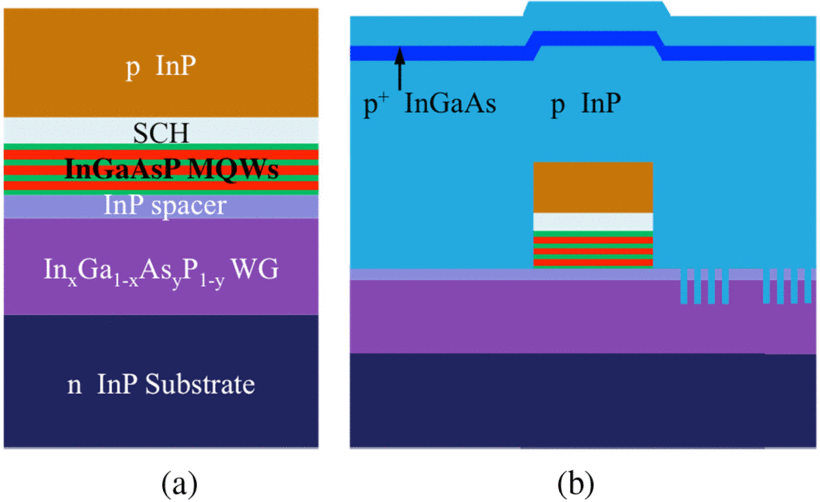 (a) Epitaxial structure in the active region; (b) Sideview of the active/passive interface following regrowth
Source : Zhao et al. IEEE Journal of Selected Topics in Quantum Electronics (Volume: 24 , Issue: 6 , Nov.-Dec. 2018)
Découvrez aussi
[Graphene] – Graphene coating could help prevent lithium battery fires.
9 août 2021
Lire la suite
[Nanotechnology] – Carbon Nanotube Technology Exceeds 100GHz for First Time in RF Applications
26 novembre 2019
Carbon nanotube technology has for the first time achieved speeds exceeding 100GHz in-radio frequency (RF) applications. The milestone eclipses the performance – and efficiency – of traditional RF-CMOS technology that is ubiquitous in modern consumer electronics including cell phones. The news opens the door for this new technology to potentially provide a powerful boost for 5G and mm-Wave technologies.
Lire la suite