Integrated circuits are key to modern hardware since its invention by Jack Kilby in 1958. If actual microchips are a set of electronic components on a semiconductor wafer, the same functions can be obtained using light instead of electrons. And benefits of photonic integrated circuits (PICs) are important : higher speed, lower energy loss and a greater bandwidth.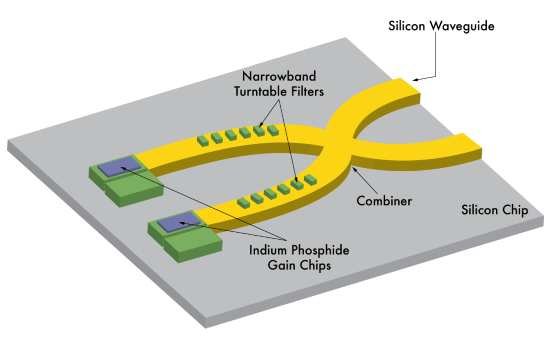 Indium phosphide (InP) is the most mature and high performance PIC platform, and NASA use it for space applications for its reliability. A way of making a PIC with InP is to grow an epitaxial material structure on the InP substrate, for example by MOCVD. In this example, the active region can be made of an InGaAsP multi-quantum well.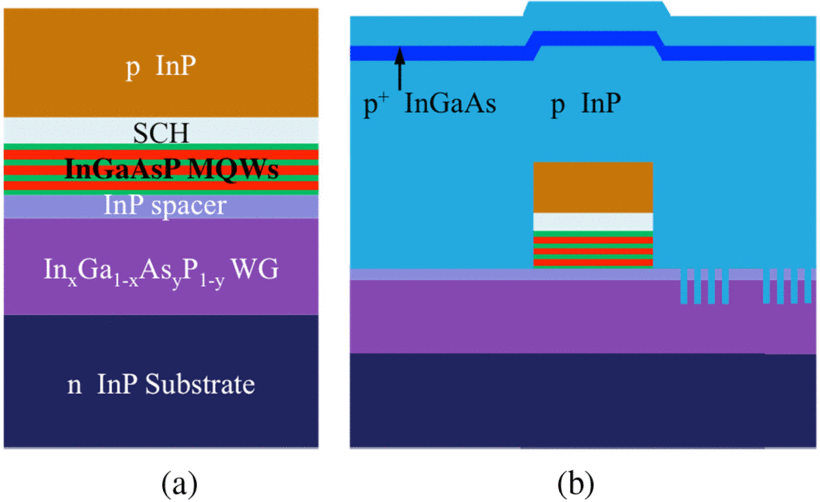 (a) Epitaxial structure in the active region; (b) Sideview of the active/passive interface following regrowth
Source : Zhao et al. IEEE Journal of Selected Topics in Quantum Electronics (Volume: 24 , Issue: 6 , Nov.-Dec. 2018)
Découvrez aussi
[Nanotube] – Femtosecond laser converts metallic to semiconducting carbon nanotube
16 février 2021
Contemporary microtechnology is still based on conventional methods of mask-based lithography. In this process, the electrical properties of transistor channels are tuned by chemical modification processes, providing the fabrication of billions of transistors per single process.
Lire la suite
[OLED] – A brief history of OLEDs
16 février 2021
Eastman Kodak's Research Laboratories have been a ground-breaking pioneer in developing organic light-emitting diode (OLED) technology. In the 1970s, the company's scientists developed the first viable OLED material and in 1987, Kodak researchers demonstrated the first OLED device operated at sufficiently low voltages to allow for commercial applications.
Lire la suite