Integrated circuits are key to modern hardware since its invention by Jack Kilby in 1958. If actual microchips are a set of electronic components on a semiconductor wafer, the same functions can be obtained using light instead of electrons. And benefits of photonic integrated circuits (PICs) are important : higher speed, lower energy loss and a greater bandwidth.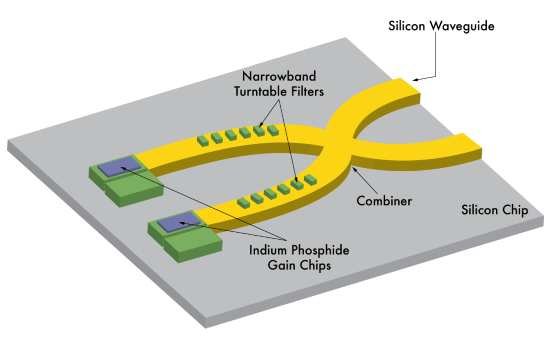 Indium phosphide (InP) is the most mature and high performance PIC platform, and NASA use it for space applications for its reliability. A way of making a PIC with InP is to grow an epitaxial material structure on the InP substrate, for example by MOCVD. In this example, the active region can be made of an InGaAsP multi-quantum well.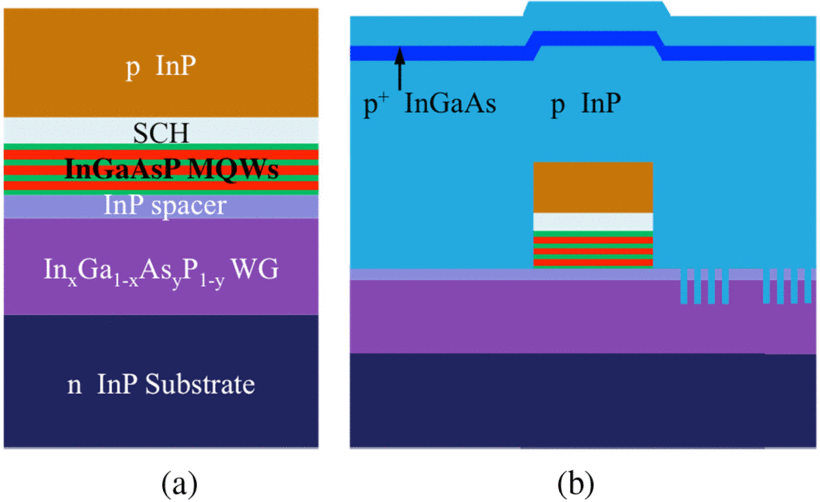 (a) Epitaxial structure in the active region; (b) Sideview of the active/passive interface following regrowth
Source : Zhao et al. IEEE Journal of Selected Topics in Quantum Electronics (Volume: 24 , Issue: 6 , Nov.-Dec. 2018)
Découvrez aussi
[Materials] – Unipolar barrier photodetectors based on van der Waals heterostructures
28 juin 2021
Photodetectors with blackbody response show significant applications in remote sensing and infrared imaging. However, up to now, few works have demonstrated excellent response to blackbody radiation (weak irregular radiation from a real object), which is essential to reliably evaluate their potential in practical detections.
Lire la suite
[Nano-Medecine] – Microscale acoustic "rockets" navigate the human body
26 novembre 2019
Engineers turn bubbles into motors to propel minute vessels through landscapes of cells and particles suspended in fluid
Lire la suite