Integrated circuits are key to modern hardware since its invention by Jack Kilby in 1958. If actual microchips are a set of electronic components on a semiconductor wafer, the same functions can be obtained using light instead of electrons. And benefits of photonic integrated circuits (PICs) are important : higher speed, lower energy loss and a greater bandwidth.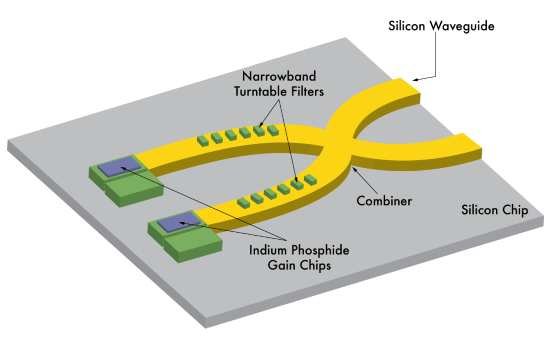 Indium phosphide (InP) is the most mature and high performance PIC platform, and NASA use it for space applications for its reliability. A way of making a PIC with InP is to grow an epitaxial material structure on the InP substrate, for example by MOCVD. In this example, the active region can be made of an InGaAsP multi-quantum well.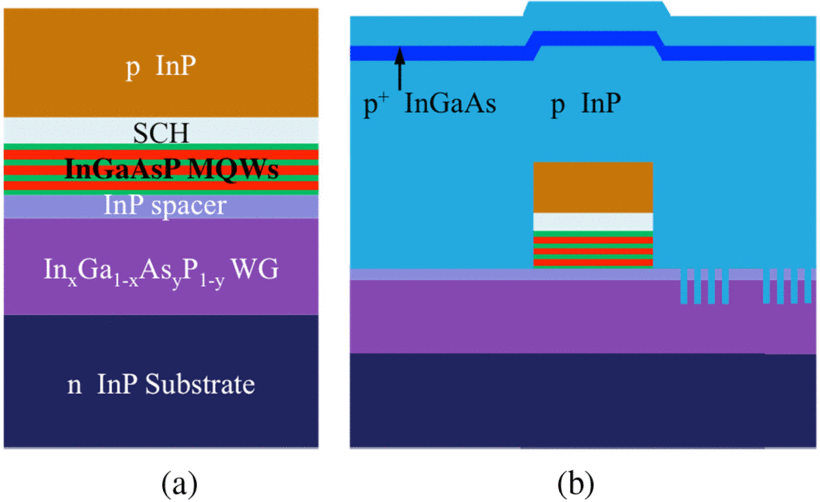 (a) Epitaxial structure in the active region; (b) Sideview of the active/passive interface following regrowth
Source : Zhao et al. IEEE Journal of Selected Topics in Quantum Electronics (Volume: 24 , Issue: 6 , Nov.-Dec. 2018)
Découvrez aussi
[Photovoltaic] – Tri-layer silicene may beat bulk GaAs as high-efficiency photovoltaic absorber
9 avril 2019
Inorganic crystalline silicon solar cells account for more than 90 percent of all installations worldwide despite a recent surge in research efforts to develop new materials (organics and perovskites) and solar cell architectures.
Lire la suite
[Thin Films] – Ion Beam Deposition – Applications and Advantages
11 août 2019
his paper presents a review of Ion Beam Technology. In this review the main applications and advantages of using Ion Beam technology for deposition processes when compared to technology such as plasma or evaporation (PVD) will be presented. To start with, an overview of how an ion beam is generated will be described. This will then be followed by a presentation and discussion of some advantageous applications of ion beam technology.
Lire la suite