Integrated circuits are key to modern hardware since its invention by Jack Kilby in 1958. If actual microchips are a set of electronic components on a semiconductor wafer, the same functions can be obtained using light instead of electrons. And benefits of photonic integrated circuits (PICs) are important : higher speed, lower energy loss and a greater bandwidth.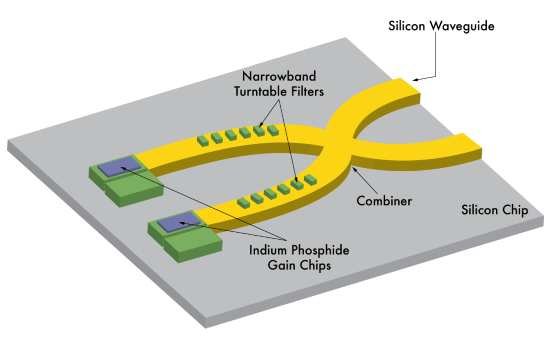 Indium phosphide (InP) is the most mature and high performance PIC platform, and NASA use it for space applications for its reliability. A way of making a PIC with InP is to grow an epitaxial material structure on the InP substrate, for example by MOCVD. In this example, the active region can be made of an InGaAsP multi-quantum well.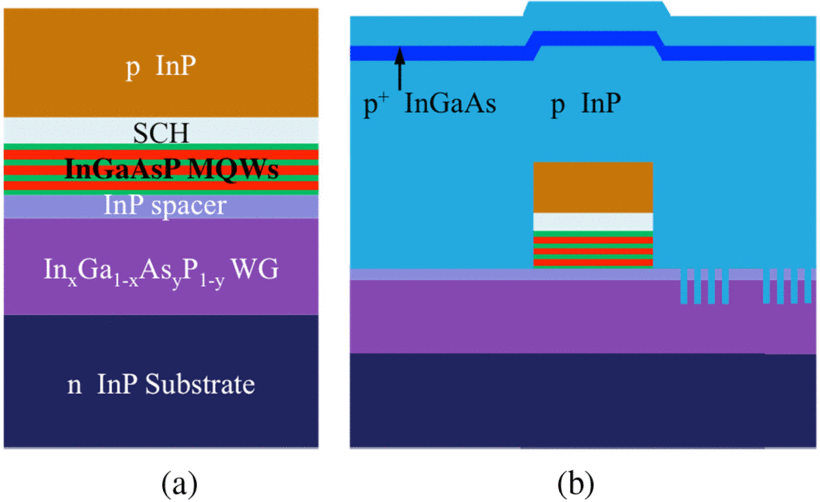 (a) Epitaxial structure in the active region; (b) Sideview of the active/passive interface following regrowth
Source : Zhao et al. IEEE Journal of Selected Topics in Quantum Electronics (Volume: 24 , Issue: 6 , Nov.-Dec. 2018)
Découvrez aussi
[Nanotechnology] – The world's most advanced nanotube computer may keep Moore's Law alive
5 septembre 2019
MIT researchers have found new ways to cure headaches in manufacturing carbon nanotube processors, which are faster and less power hungry than silicon chips.
Lire la suite
[Data storage] – Skyrmions like it hot: Spin structures are controllable even at high temperatures
22 février 2020
The joint research project of Johannes Gutenberg University Mainz (JGU) and the Massachusetts Institute of Technology (MIT) that had previously demonstrated the use of new spin structures for future magnetic storage devices has yet achieved another milestone.
Lire la suite