Integrated circuits are key to modern hardware since its invention by Jack Kilby in 1958. If actual microchips are a set of electronic components on a semiconductor wafer, the same functions can be obtained using light instead of electrons. And benefits of photonic integrated circuits (PICs) are important : higher speed, lower energy loss and a greater bandwidth.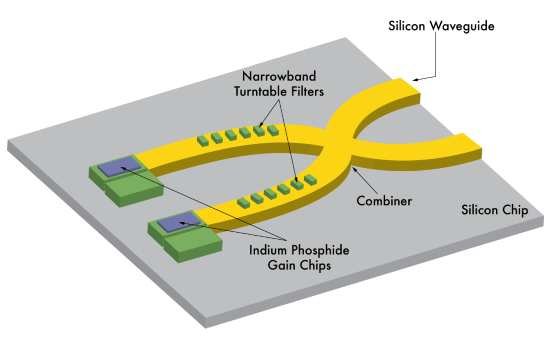 Indium phosphide (InP) is the most mature and high performance PIC platform, and NASA use it for space applications for its reliability. A way of making a PIC with InP is to grow an epitaxial material structure on the InP substrate, for example by MOCVD. In this example, the active region can be made of an InGaAsP multi-quantum well.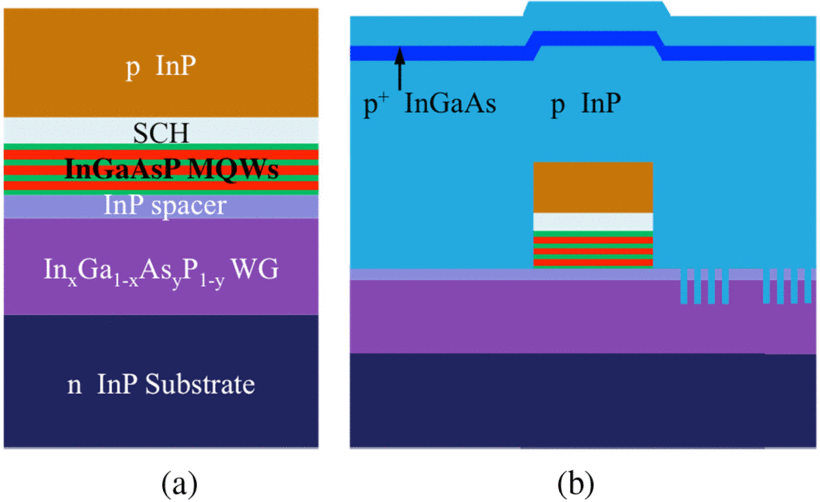 (a) Epitaxial structure in the active region; (b) Sideview of the active/passive interface following regrowth
Source : Zhao et al. IEEE Journal of Selected Topics in Quantum Electronics (Volume: 24 , Issue: 6 , Nov.-Dec. 2018)
Découvrez aussi
[Nano-Sensors] – Highly sensitive sensors show promise in enhancing human touch
21 février 2020
People rely on a highly tuned sense of touch to manipulate objects, but injuries to the skin and the simple act of wearing gloves can impair this ability.
Lire la suite
[Thin Films] – New etching technique will change the way semiconductor devices are made
22 février 2020
Microelectronics like semiconductor devices are at the heart of the technologies we use each day. As we move into an era where we are stretching the limits of Moore's Law, it is essential to find new ways to continue to pack more circuitry into each individual device in order to increase the speed and capability of our computers.
Lire la suite