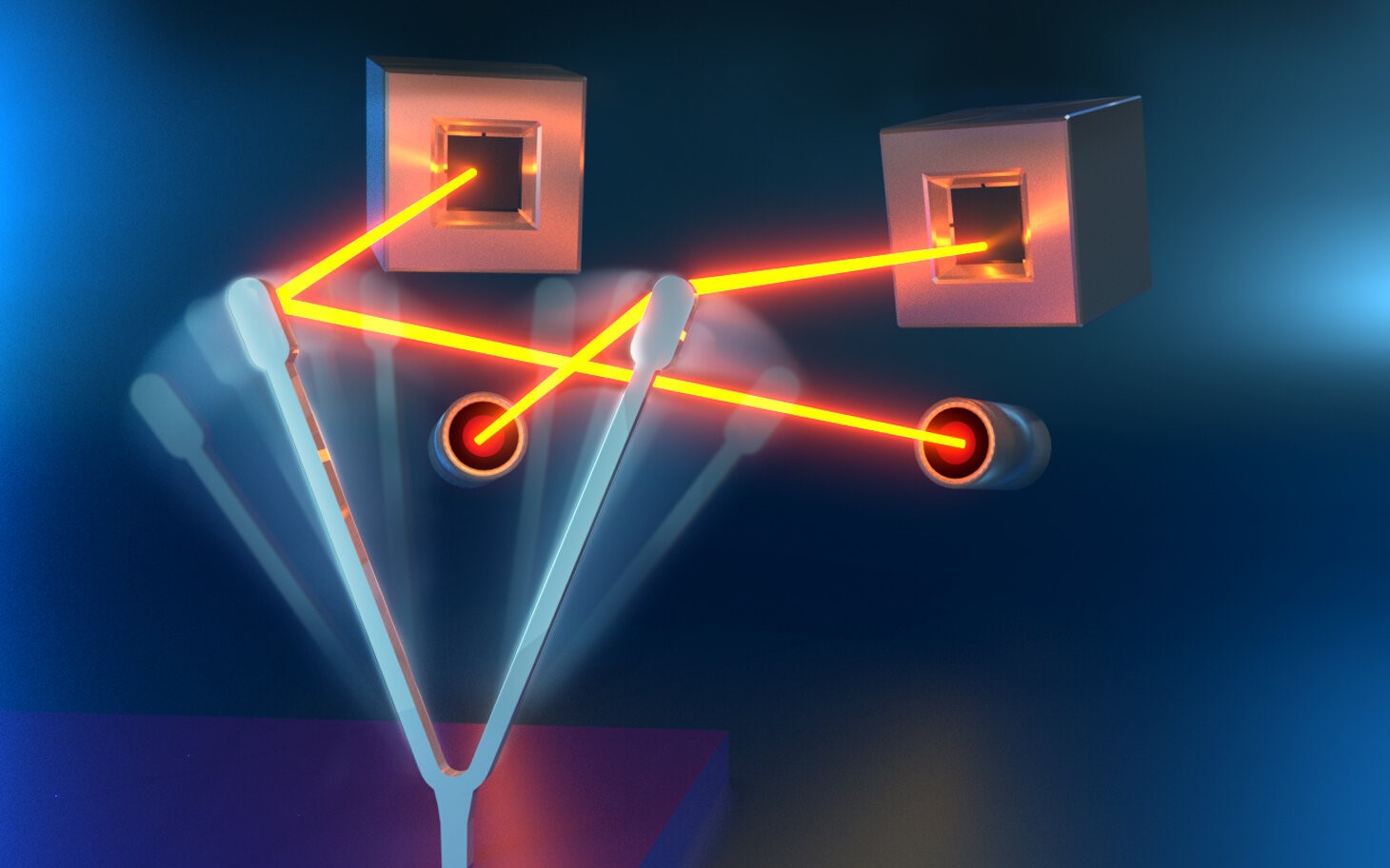 Gyroscopes sense rotational motions to provide directional guidance without relying on satellites, so they are immune to signal jamming and other cyber threats, making them ideal for aircraft and submarines.
Integrating the devices into smaller defense and consumer electronics has been challenged by fundamental obstacles.
At micro sizes, gyroscopes' electrical components can produce noise that interferes with their operation.
To maintain performance at microscale, the team developed an all-mechanical device with no on-chip electrical components.
The coin-sized design, fabricated at the Center for Nanophase Materials Sciences, mimics halteres, the vibrating wing-like organs flying insects use to navigate.
« Our goal was to optimize cost and performance in the smallest design possible to expand the market for this technology, » said ORNL's Nick Lavrik.
Découvrez aussi
[Thin-Films] – Epitaxially-grown molybdenum oxide advances as a bulk-like 2D dielectric layer
26 novembre 2019
Since the successful isolation of graphene from bulk graphite, remarkable properties of graphene have attracted many scientists to the brand-new research field of 2D materials. However, despite excellent carrier mobility of graphene, direct application of graphene to field-effect transistors is severely hindered due to its gapless band structure. Alternatively, semiconducting transition metal dichalcogenides (TMDCs) have been focused intensively over the last decade. However, wide bandgap 2D materials with > 3 eV have been required for UV-related optoelectronic devices, power electronics, and dielectric layers.
Lire la suite
[Energy storage] – Fast-charging bendy graphene energy storage breakthrough
21 février 2020
A new bendable supercapacitor made from graphene, which charges quickly and safely stores a record-high level of energy for use over a long period, has been developed and demonstrated by UCL and Chinese Academy of Sciences researchers.
Lire la suite