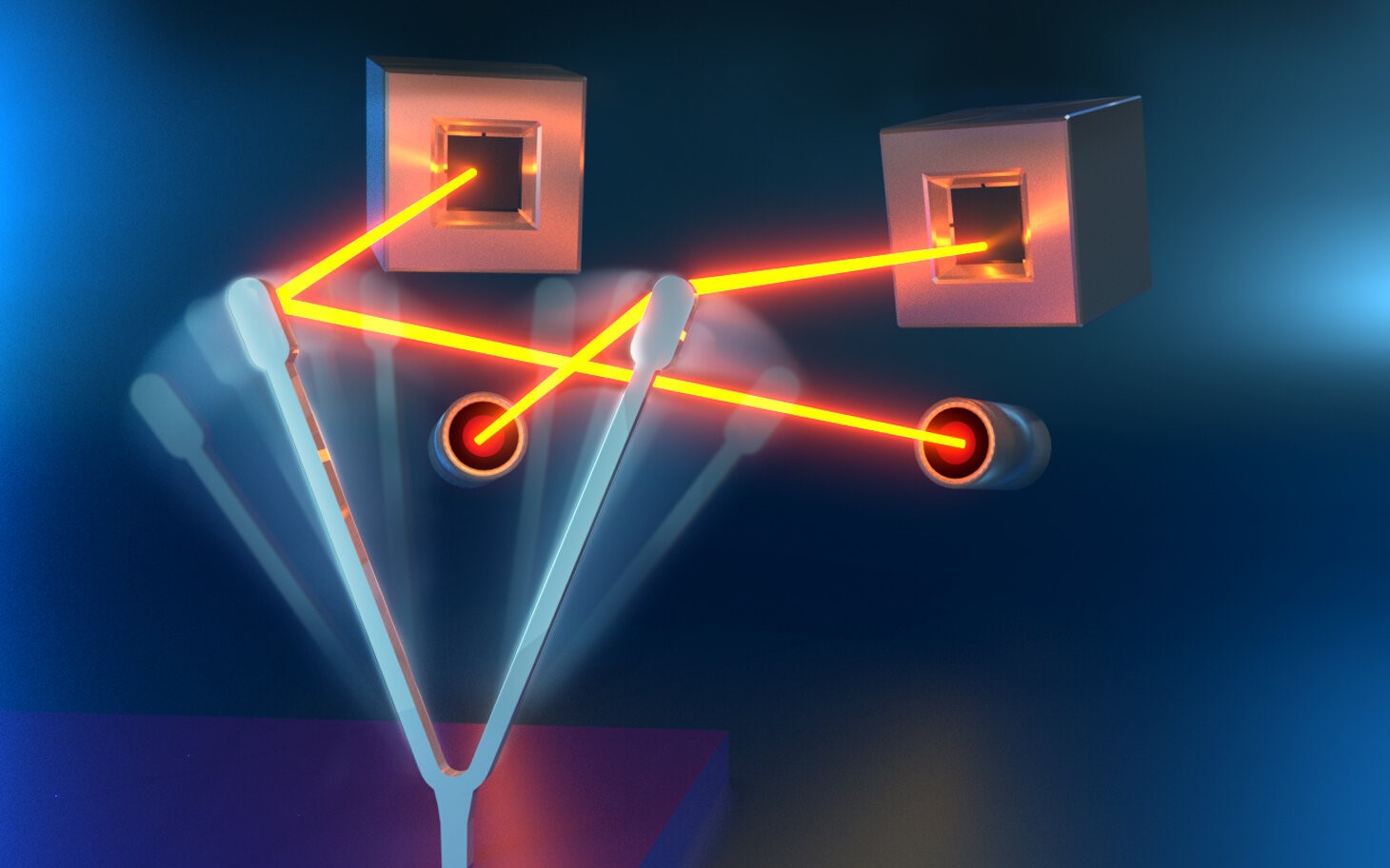 Gyroscopes sense rotational motions to provide directional guidance without relying on satellites, so they are immune to signal jamming and other cyber threats, making them ideal for aircraft and submarines.
Integrating the devices into smaller defense and consumer electronics has been challenged by fundamental obstacles.
At micro sizes, gyroscopes' electrical components can produce noise that interferes with their operation.
To maintain performance at microscale, the team developed an all-mechanical device with no on-chip electrical components.
The coin-sized design, fabricated at the Center for Nanophase Materials Sciences, mimics halteres, the vibrating wing-like organs flying insects use to navigate.
« Our goal was to optimize cost and performance in the smallest design possible to expand the market for this technology, » said ORNL's Nick Lavrik.
Découvrez aussi
[Nano-Medecine] – Drug release inside the cell
23 février 2020
The concept is based on the interaction of resonant semiconductor iron oxide Fe2O3 nanoparticles with light. Particles previously loaded with the antitumor drug are injected in vivo and further accumulate at the tumor areas. In order to release the drug non-invasively, the carrier particles have to be light-sensitive. For this purpose, the polymer containers (capsules) can be modified with iron oxide resonant semiconductor nanoparticles. When irradiated with light, they get heated and induce drug release.
Lire la suite
[Nanotechnology] – Clean carbon nanotubes with superb properties
26 novembre 2019
Single-wall carbon nanotubes (SWCNT) have found many uses in electronics and new touch screen devices. Carbon nanotubes are sheets of one atom-thick layer of graphene rolled up seamlessly into different sizes and shapes. To be able to use them in commercial products like transparent transistors for phone screens, researchers need to be able to easily test nanotubes for their materials properties, and the new method helps with this.
Lire la suite