Flexolighting is the name of an EU-funded project led by Brunel University London. When it was launched in 2015, the cost of production of an OLED lighting panel was around 15€ per 100 lumen, while the LED technology only cost few euros. But according to the project consortium, by introducing new substrate materials, using new encapsulation processes and light extraction films, the cost could be reduced to 1€ per 100 lumen.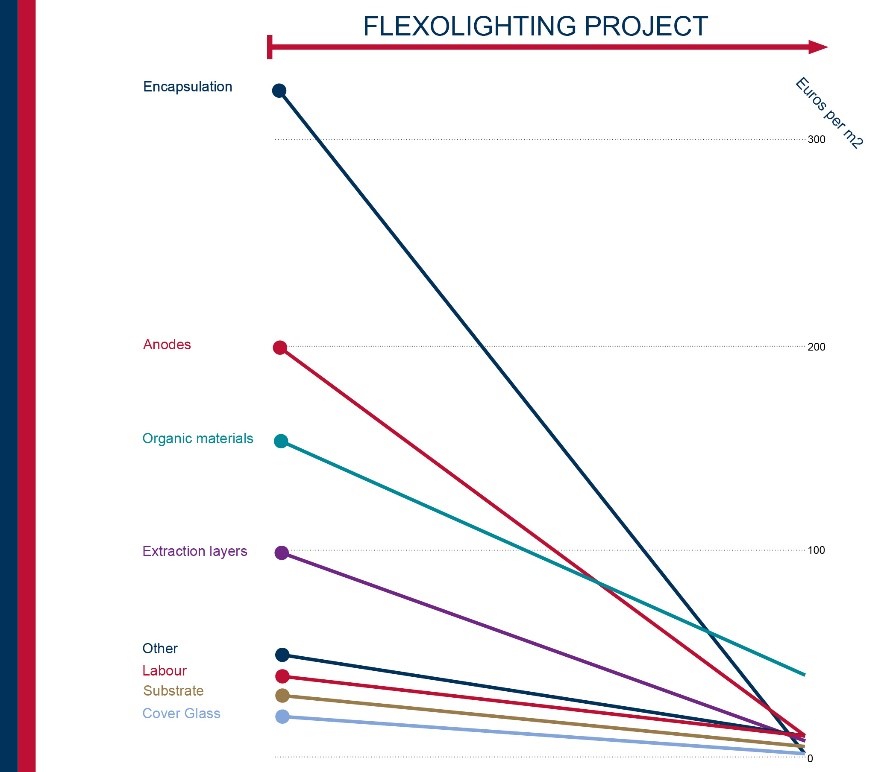 In this project, the OLED layer was deposited by OVPD®, a technology derived from CVD that is using organic materials and belongs to Aixtron company. This technology appears to be more economic than the classic VTE deposition system because less organic materials are used (no loss on chamber walls and less degradation) and the vacuum level is reduced to 1mbar.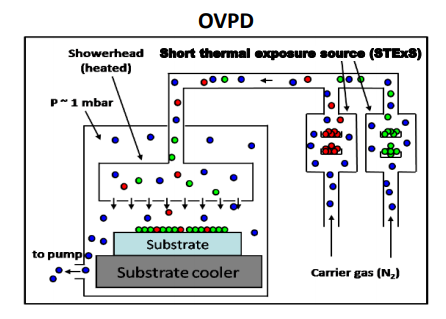 Source : Aixtron
Découvrez aussi
Philips Photonics passes billion-VCSEL milestone
3 décembre 2018
Firm aiming to double production capacity at its Ulm, Germany, facility within the next 18 months.
No slowdown: Philips is continuing to expand VCSEL production
Philips Photonics says that the proliferation of applications for vertical-cavity surface-emitting lasers (VCSELs) in 3D and proximity sensing means it has now passed the shipment milestone of one billion such devices.
Lire la suite
Groupe De Recherche OXYFUN
26 septembre 2018
Depuis 2014 Codex International est partenaire industriel du groupe de travail Oxyfun qui regroupe pour la période 2018-2022, 52 laboratoires académiques (90 équipes) avec plus de 660 participants (460 permanents et 200 doctorants).
Lire la suite