Flexolighting is the name of an EU-funded project led by Brunel University London. When it was launched in 2015, the cost of production of an OLED lighting panel was around 15€ per 100 lumen, while the LED technology only cost few euros. But according to the project consortium, by introducing new substrate materials, using new encapsulation processes and light extraction films, the cost could be reduced to 1€ per 100 lumen.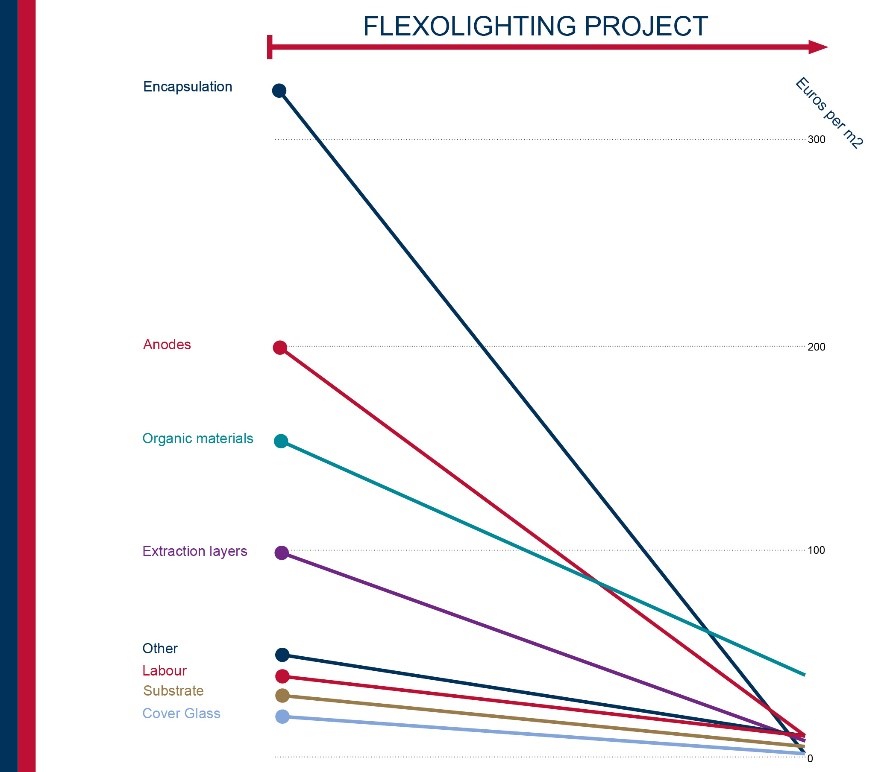 In this project, the OLED layer was deposited by OVPD®, a technology derived from CVD that is using organic materials and belongs to Aixtron company. This technology appears to be more economic than the classic VTE deposition system because less organic materials are used (no loss on chamber walls and less degradation) and the vacuum level is reduced to 1mbar.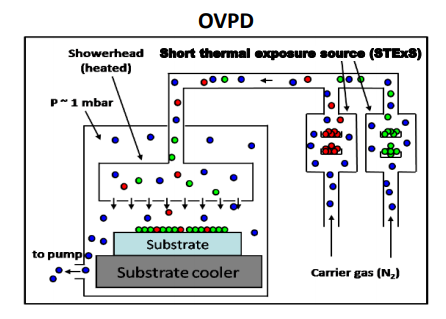 Source : Aixtron
Découvrez aussi
[Nanotechnology] – The Year of the Periodic Table – What Elements Are Commonly Used as Nanoparticles ?
12 août 2019
It has been 150 years since Dmitri Mendeleev first published his Periodic Table of the Elements. Since then, the iconic image has become a vital tool for everyone learning and working in science.
Lire la suite
[Thin-Films] – Van-der-Waals layered CuInP2S6
26 novembre 2019
A scientific team from the Department of Energy's Oak Ridge National Laboratory and Vanderbilt University has made the first experimental observation of a material phase that had been predicted but never seen. The newly discovered phase couples with a known phase to enable unique control over material properties–an advance that paves the way to eventual manipulation of electrical conduction in two-dimensional (2D) materials such as graphene.
Lire la suite