Flexolighting is the name of an EU-funded project led by Brunel University London. When it was launched in 2015, the cost of production of an OLED lighting panel was around 15€ per 100 lumen, while the LED technology only cost few euros. But according to the project consortium, by introducing new substrate materials, using new encapsulation processes and light extraction films, the cost could be reduced to 1€ per 100 lumen.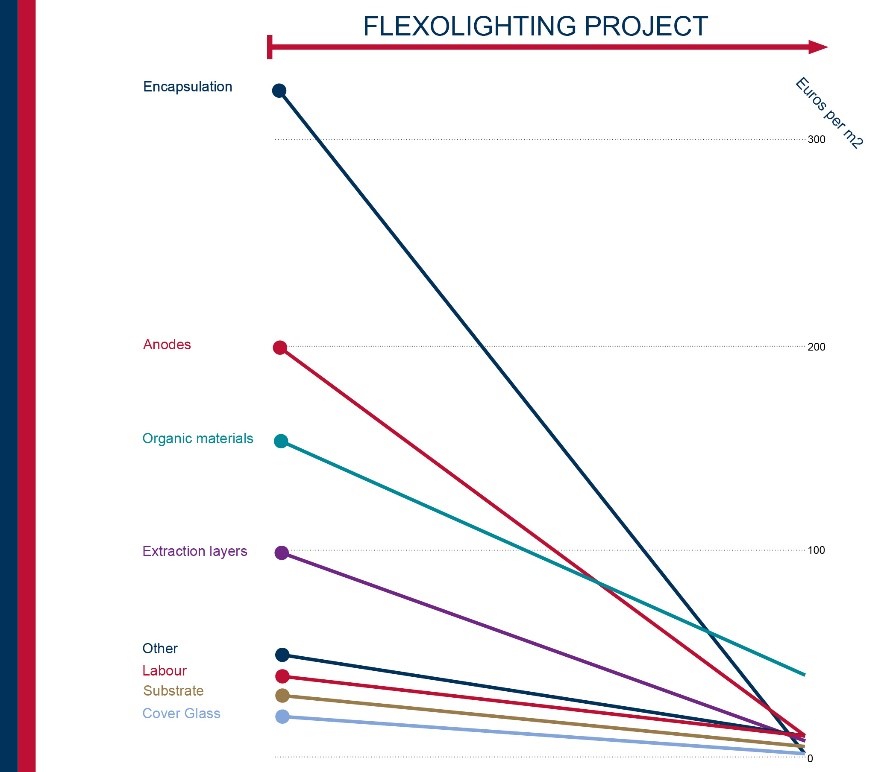 In this project, the OLED layer was deposited by OVPD®, a technology derived from CVD that is using organic materials and belongs to Aixtron company. This technology appears to be more economic than the classic VTE deposition system because less organic materials are used (no loss on chamber walls and less degradation) and the vacuum level is reduced to 1mbar.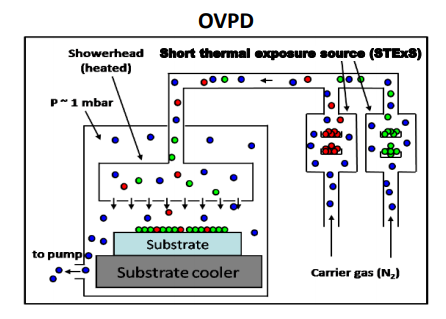 Source : Aixtron
Découvrez aussi
[Thin-film] – Thin-film semiconductor fabrication process uses copper(I) iodide at room temperature
9 avril 2019
Scientists at Dongguk University have found a way to create printed p-channel thin-film transistors by using the abundantly available and environmentally-friendly copper(I) iodide semiconductor at room temperature. Their energy-efficient and cost-effective fabrication method for these transistors may pave the way for developing low-cost and novel optoelectronic devices.
Lire la suite
[Nano-Medecine] – Microscale acoustic "rockets" navigate the human body
26 novembre 2019
Engineers turn bubbles into motors to propel minute vessels through landscapes of cells and particles suspended in fluid
Lire la suite