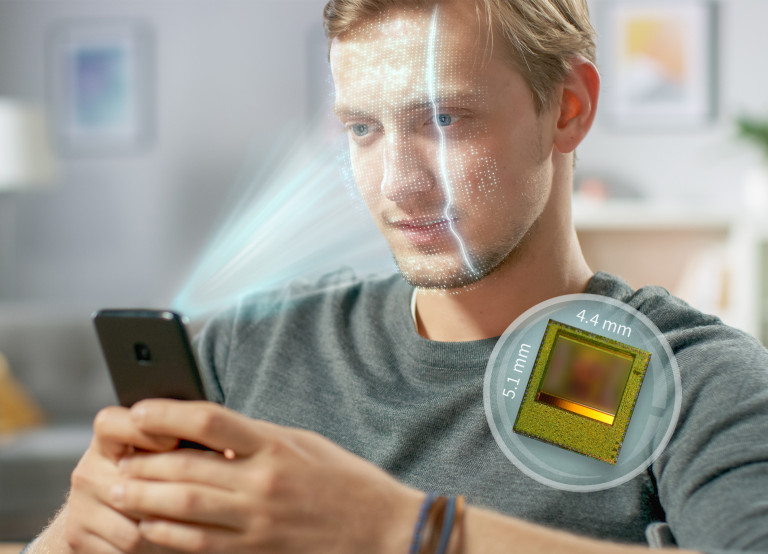 What had long been considered as a vision of the future is now a reality – devices can detect their surroundings as if they were human senses and interact with them. Sensors close the gap to the digital world. Combined with appropriate software, smart devices and robots, for example, can see, hear, smell or feel and above all "intuitively understand" their environment, thereby simplifying our lives. The decisive factor here is the interpretation and linking of information from different sensors.
Inspired by human nature, the holistic approach combines a variety of sensors.
This results in smart systems that make interaction between man and machine or device much easier, but also which reliably process the situation information obtained.
These smart sensors benefit a wide range of applications – from voice recognition, smart homes and smart cities, augmented reality, gesture recognition, biometrics, robotics, automated/autonomous driving, drones/multicopters, lighting controls to smart home appliances and alarm systems.
World`s smallest and most powerful 3D image sensor
Whether reliable face authentication, improved photo functions and authentic augmented reality experiences, the mobile device market in particular has massively increased the demand for "seeing in 3D" in various fields of application. 3D depth sensors assume a key role in smartphones and for applications that rely on accurate 3D image data. A special and at the same time efficient technology for this is the runtime ToF technology. It measures the time of a beam of light, similar to a bat's system for sound measurement, and enables highly accurate 3D reproductions of an image. Compared to other 3D sensor principles, such as the stereoscopic or structured light technology, ToF delivers convincing performance, miniaturization and power consumption for battery-powered devices.
Découvrez aussi
[Nano-Medecine] – Smart contact lens improves sight for many
21 février 2020
The EU-funded STRETCHLENS project has contributed to a more advanced solution with possibly major medical benefits. It developed an electrically powered contact lens that has the potential to diagnose and treat age-related reading difficulties while also helping with more serious disorders such as iris perforation and hypersensitivity to light.
Lire la suite
[Nanotechnology] – The world's most advanced nanotube computer may keep Moore's Law alive
5 septembre 2019
MIT researchers have found new ways to cure headaches in manufacturing carbon nanotube processors, which are faster and less power hungry than silicon chips.
Lire la suite