Integrated circuits are key to modern hardware since its invention by Jack Kilby in 1958. If actual microchips are a set of electronic components on a semiconductor wafer, the same functions can be obtained using light instead of electrons. And benefits of photonic integrated circuits (PICs) are important : higher speed, lower energy loss and a greater bandwidth.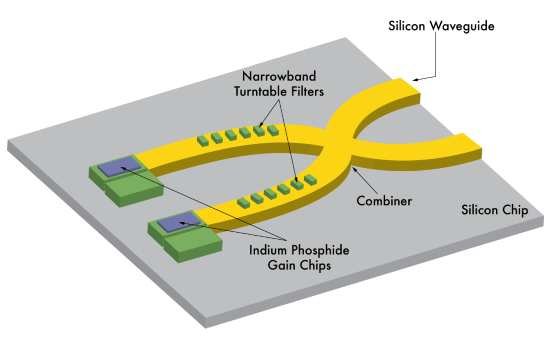 Indium phosphide (InP) is the most mature and high performance PIC platform, and NASA use it for space applications for its reliability. A way of making a PIC with InP is to grow an epitaxial material structure on the InP substrate, for example by MOCVD. In this example, the active region can be made of an InGaAsP multi-quantum well.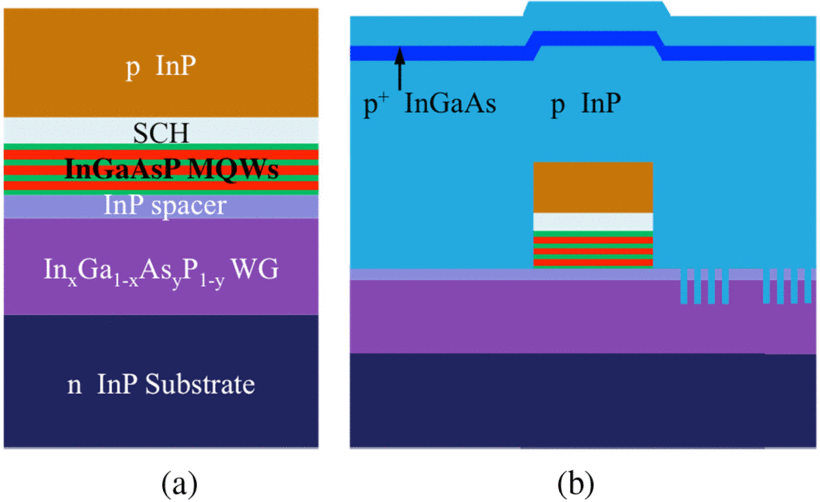 (a) Epitaxial structure in the active region; (b) Sideview of the active/passive interface following regrowth
Source : Zhao et al. IEEE Journal of Selected Topics in Quantum Electronics (Volume: 24 , Issue: 6 , Nov.-Dec. 2018)
Discover Also
[Optics] – EPFL develops high-precision laser 3D printing method
23 February 2020
Researchers at EPFL, Lausanne, Switzerland, have developed a new, high-precision method for 3D-printing small, soft objects. The process, which takes less than 30 seconds from start to finish, has potential applications in a wide range of fields, including 3D bioprinting.
Read more
[OLED] – Developing and Producing Specialty Materials for Printed Electronics
11 August 2019
The field of printed electronics continues to advance at an impressive rate with new applications such as printed organic light emitting diodes (OLEDs), organic photovoltaic cells (OPVs), printed batteries and even micro printed sensors and electronic paper.
Read more