Integrated circuits are key to modern hardware since its invention by Jack Kilby in 1958. If actual microchips are a set of electronic components on a semiconductor wafer, the same functions can be obtained using light instead of electrons. And benefits of photonic integrated circuits (PICs) are important : higher speed, lower energy loss and a greater bandwidth.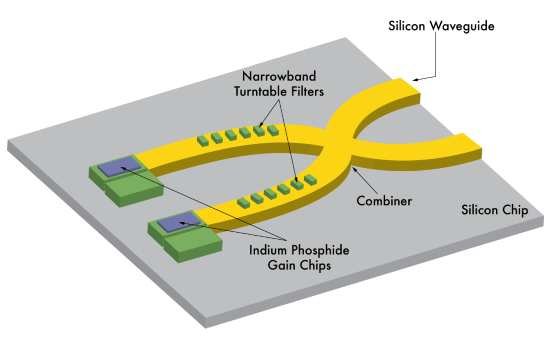 Indium phosphide (InP) is the most mature and high performance PIC platform, and NASA use it for space applications for its reliability. A way of making a PIC with InP is to grow an epitaxial material structure on the InP substrate, for example by MOCVD. In this example, the active region can be made of an InGaAsP multi-quantum well.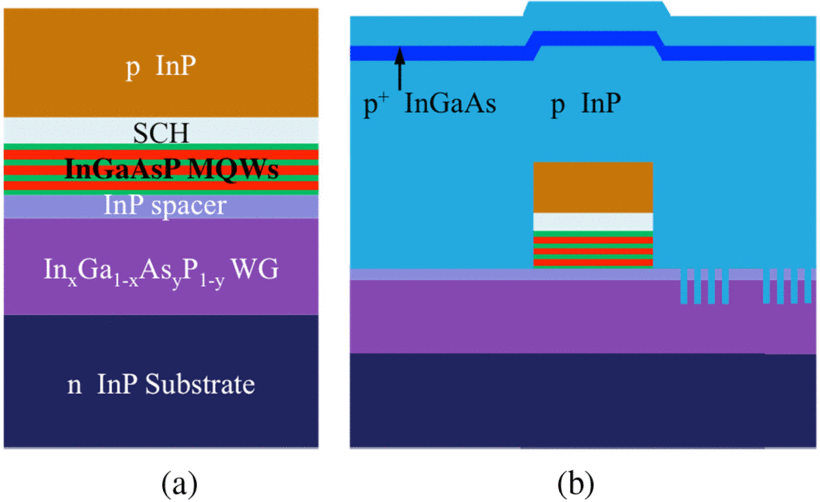 (a) Epitaxial structure in the active region; (b) Sideview of the active/passive interface following regrowth
Source : Zhao et al. IEEE Journal of Selected Topics in Quantum Electronics (Volume: 24 , Issue: 6 , Nov.-Dec. 2018)
Discover Also
[Organic Electronic] – The green chemistry of fullerene
23 February 2020
Scientists from the Skoltech Center for Energy Science and Technology (CEST) and the Institute for Problems of Chemical Physics of Russian Academy of Sciences have developed a novel approach for preparing thin semiconductor fullerene films.
Read more
[Body-Sensors] – Direct printing of wearable health sensors onto skin
15 September 2020
Skin-interfaced, wearable electronics have attracted significant attention due to their unique roles in preventative monitoring, diagnostic confirmation, and convenient therapeutic options.
Read more