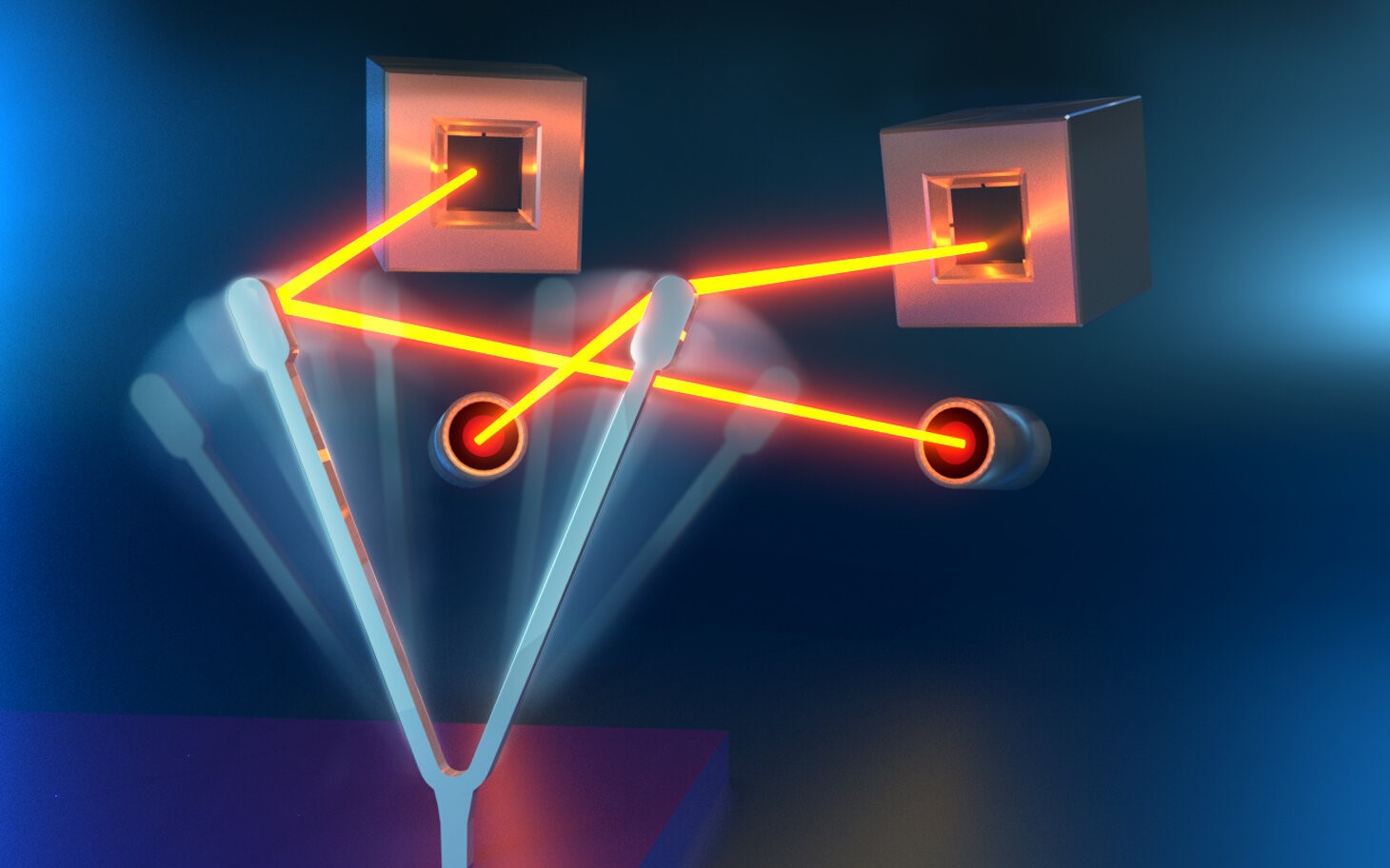 Gyroscopes sense rotational motions to provide directional guidance without relying on satellites, so they are immune to signal jamming and other cyber threats, making them ideal for aircraft and submarines.
Integrating the devices into smaller defense and consumer electronics has been challenged by fundamental obstacles.
At micro sizes, gyroscopes' electrical components can produce noise that interferes with their operation.
To maintain performance at microscale, the team developed an all-mechanical device with no on-chip electrical components.
The coin-sized design, fabricated at the Center for Nanophase Materials Sciences, mimics halteres, the vibrating wing-like organs flying insects use to navigate.
"Our goal was to optimize cost and performance in the smallest design possible to expand the market for this technology," said ORNL's Nick Lavrik.
Discover Also
[Nano-Medecine] – The Discovery of Stem Cells Through Confocal Microscopes
12 November 2019
The plasticity of embryonic stem cells is widely understood; however, adult stem cells have traditionally been considered less capable of this same characteristic. To confirm whether this assumption is valid, and ultimately to identify any adult stem cells that can be induced into distinct types of cells, researchers have turned to confocal microscopy.
Read more
[Optoelectronic] – Creating custom light using 2D materials
21 February 2020
Finding new semi-conductor materials that emit light is essential for developing a wide range of electronic devices. But making artificial structures that emit light tailored to our specific needs is an even more attractive proposition. However, light emission in a semi-conductor only occurs when certain conditions are met.
Read more