Flexolighting is the name of an EU-funded project led by Brunel University London. When it was launched in 2015, the cost of production of an OLED lighting panel was around 15€ per 100 lumen, while the LED technology only cost few euros. But according to the project consortium, by introducing new substrate materials, using new encapsulation processes and light extraction films, the cost could be reduced to 1€ per 100 lumen.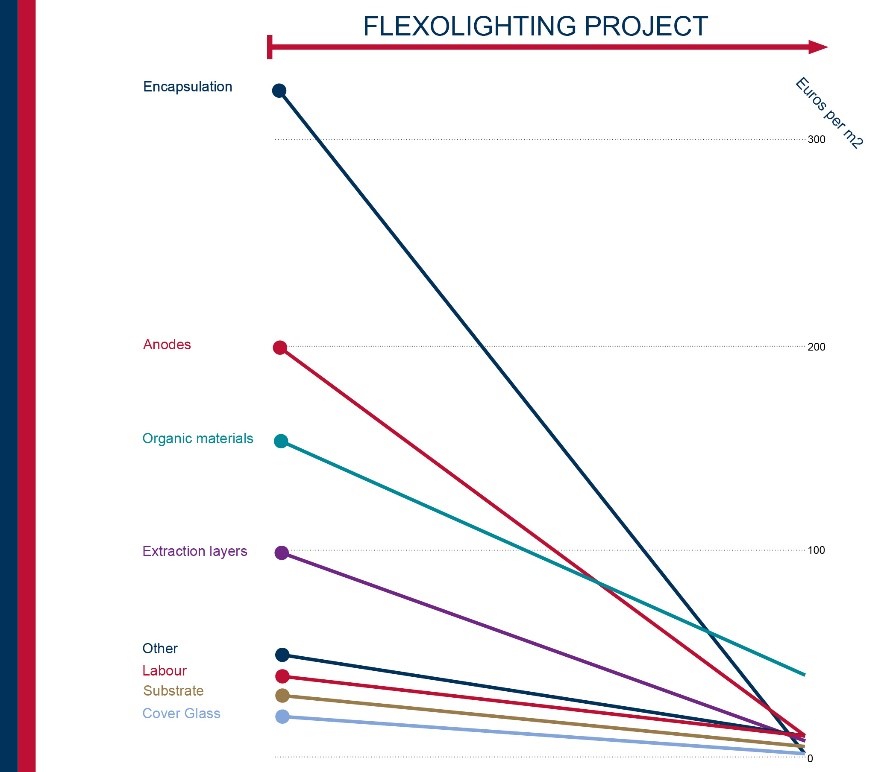 In this project, the OLED layer was deposited by OVPD®, a technology derived from CVD that is using organic materials and belongs to Aixtron company. This technology appears to be more economic than the classic VTE deposition system because less organic materials are used (no loss on chamber walls and less degradation) and the vacuum level is reduced to 1mbar.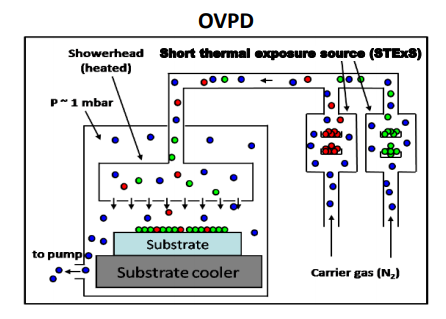 Source : Aixtron
Discover Also
[Optic] – Lasers etch a 'perfect' solar energy absorber
23 February 2020
The University of Rochester research lab that recently used lasers to create unsinkable metallic structures has now demonstrated how the same technology could be used to create highly efficient solar power generators.
Read more
[Organic Electronic] – A green chemistry preparation of fullerene films
21 February 2020
Scientists from the Skoltech Center for Energy Science and Technology (CEST) and the Institute for Problems of Chemical Physics of Russian Academy of Sciences have developed a novel approach for preparing thin semiconductor fullerene films. The method enables fabrication of organic electronics without using toxic organic solvents and costly vacuum technologies, thus reducing the environmental risks and making organic electronics more accessible.
Read more