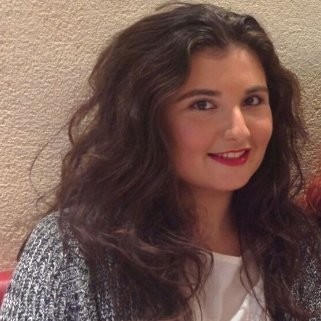 3 Questions à Maryline Nasr, chef de projet CIBOX au sein du Crismat à Caen.
Bonjour Maryline, depuis le mois de Janvier 2020 vous êtes chef de projet du programme CIBOX en partenariat entre le laboratoire CRISMAT et CODEX INTERNATIONAL. Pourriez-vous nous rappeler les principaux enjeux de ce programme ?
MN :
Il y a 2 enjeux principaux :
Le premier enjeu est d'améliorer encore la performance des cibles de pulvérisation (notamment les cibles TCO) et ainsi la fiabilité des dépôts de couches minces par pulvérisation cathodique et ablation laser pulsé. Cela passe par une fiabilisation totale du process industriel de fabrication des cibles de pulvérisation d'oxyde afin de garantir précision et performance des propriétés attendues.
Le second enjeu consiste à trouver de nouvelles formulations de cibles pour de nouveaux usages.
Quelles ont été les premiers travaux menés ?
MN :
En premier lieu, nous travaillons sur le sujet de la supraconductivité dans la continuité du Stanford Institute for Materials and Energy Sciences qui ont récemment découvert une nouvelle famille supraconductrice, les nickelates. Nous élaborons des couches minces à partir des cibles de NdSrNiO3 avec différentes compositions, tout en optimisant les paramètres de dépôts par laser pulsé sur des substrats SrTiO3 (001) afin d'obtenir la phase pérovskite pure sans la phase secondaire de type Ruddlesden-Popper. Les couches minces subissent ensuite une réduction topotactique dans le but d'obtenir la phase infinie et la supraconductivité.
En effet, les observations récentes de la supraconductivité dans le Nd0.8Sr0.2NiO2 appelle des investigations plus approfondies et des optimisations de la synthèse de cette structure nickelate métastable en couche infinie.
Avez-vous obtenu des premiers résultats ?
MN :
Oui, mais je ne peux pas trop en dire pour l'instant hormis que le procédé de la réduction topotactique est la clé pour atteindre la supraconductivité.
Discover Also
[Nano-Medecine] – The Discovery of Stem Cells Through Confocal Microscopes
12 November 2019
The plasticity of embryonic stem cells is widely understood; however, adult stem cells have traditionally been considered less capable of this same characteristic. To confirm whether this assumption is valid, and ultimately to identify any adult stem cells that can be induced into distinct types of cells, researchers have turned to confocal microscopy.
Read more
[2D materials] – Stretched to the limit and sparkling on curved surfaces
23 February 2020
Two-dimensional (2D) materials could offer new building blocks for future technologies — but only if scientists can control growth and properties. Strain, caused by "stretching" or "bunching" the atomic structure as a crystal grows, is one way to control these properties.
Read more