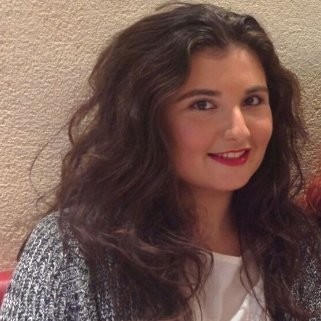 3 Questions à Maryline Nasr, chef de projet CIBOX au sein du Crismat à Caen.
Bonjour Maryline, depuis le mois de Janvier 2020 vous êtes chef de projet du programme CIBOX en partenariat entre le laboratoire CRISMAT et CODEX INTERNATIONAL. Pourriez-vous nous rappeler les principaux enjeux de ce programme ?
MN :
Il y a 2 enjeux principaux :
Le premier enjeu est d'améliorer encore la performance des cibles de pulvérisation (notamment les cibles TCO) et ainsi la fiabilité des dépôts de couches minces par pulvérisation cathodique et ablation laser pulsé. Cela passe par une fiabilisation totale du process industriel de fabrication des cibles de pulvérisation d'oxyde afin de garantir précision et performance des propriétés attendues.
Le second enjeu consiste à trouver de nouvelles formulations de cibles pour de nouveaux usages.
Quelles ont été les premiers travaux menés ?
MN :
En premier lieu, nous travaillons sur le sujet de la supraconductivité dans la continuité du Stanford Institute for Materials and Energy Sciences qui ont récemment découvert une nouvelle famille supraconductrice, les nickelates. Nous élaborons des couches minces à partir des cibles de NdSrNiO3 avec différentes compositions, tout en optimisant les paramètres de dépôts par laser pulsé sur des substrats SrTiO3 (001) afin d'obtenir la phase pérovskite pure sans la phase secondaire de type Ruddlesden-Popper. Les couches minces subissent ensuite une réduction topotactique dans le but d'obtenir la phase infinie et la supraconductivité.
En effet, les observations récentes de la supraconductivité dans le Nd0.8Sr0.2NiO2 appelle des investigations plus approfondies et des optimisations de la synthèse de cette structure nickelate métastable en couche infinie.
Avez-vous obtenu des premiers résultats ?
MN :
Oui, mais je ne peux pas trop en dire pour l'instant hormis que le procédé de la réduction topotactique est la clé pour atteindre la supraconductivité.
Discover Also
[Nanotechnology] – With nanogenerators, static electricity as strong as lightening can be saved in a battery
23 February 2020
Static electricity shock which occurs more often in winter is unpleasant. When two different objects are in repeated contact, it causes friction which then creates static electricity.
Read more
[Nanotubes] – How Carbon Nanotubes Could Lead the Way in Next-Generation Smart Fabrics
3 November 2020
A growing demand for smart fabrics in different fields that not only serves traditional requirements of protection, safety, fashion, and convenience but also can adjust themselves according to the exterior environment has encouraged textile industries to work on next-generation smart fabrics.
Read more