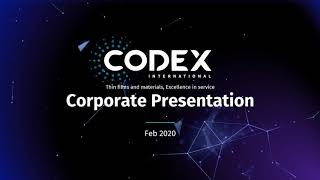 Codex International Corporate presentation
Discover Also
[Nanotechnology] – What are Nanogels?
10 August 2019
Nanogels have emerged over the last few years as an effective vessel for carrying and releasing drugs to patients and have since become one of the many parts of nanomedicine—the interface where nanotechnology, medicine and pharmaceuticals have merged together to create their own defined field.
Read more
[Graphene] – Misalignments in encapsulated graphene lead to strong modification of electronic properties
23 February 2020
Researchers at the University of Antwerp report how higher-order periodic modulations called supermoiré caused by the encapsulation of graphene between hexagonal boron nitride affect the electronic and structural properties of graphene, as revealed in three recent independent experiments.
Read more