For several years, CODEX INTERNATIONAL has been the European representative of LUMTEC Cie, a world leader in the manufacture of organic chemicals, such as OLED materials, developing innovative organic optoelectronic materials for the OLED, OPV and OTFT markets.
Watch the film presenting their activities, and don't hesitate to contact us if you have any questions.
Watch here or scan the QR Code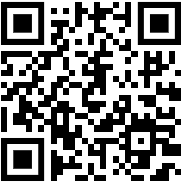 Découvrez aussi
[Innovation] – Codex International fully committed to « Lead free materials"
4 septembre 2023
Lire la suite
[Thin-Films] – Towards more efficient, non-toxic, and flexible thin-film solar cells
20 septembre 2022
While efficiency is a primary concern for solar cells, researchers have also focused on developing solar cells that are lightweight, low-cost, and flexible. However, the fabrication process itself has posed a serious environmental concern: the use of toxic materials and generation of industrial waste.
Lire la suite