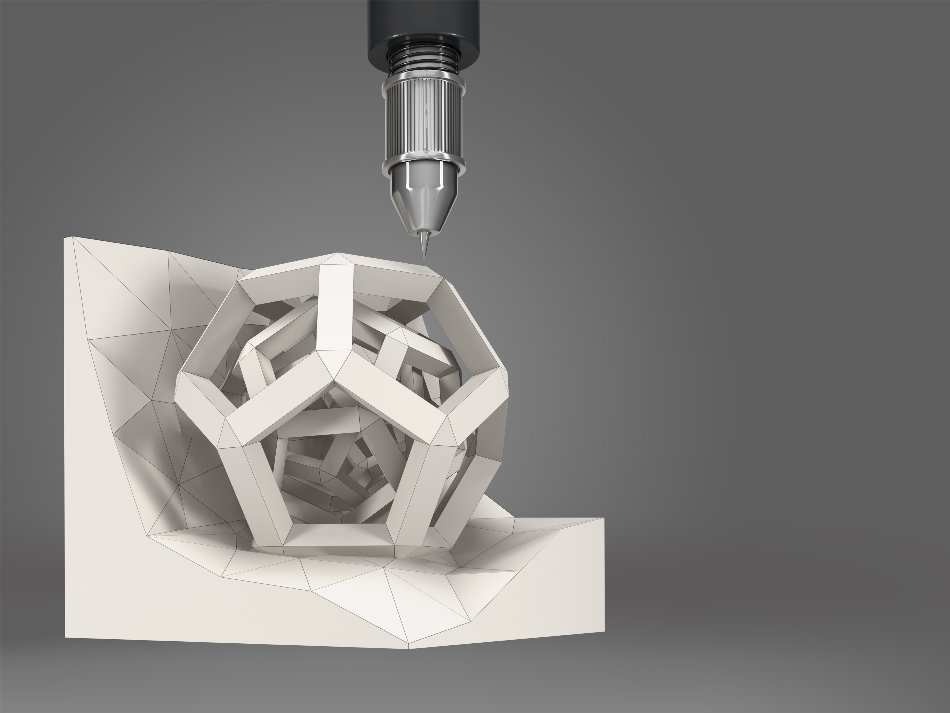 The vast amount of research that has been performed on three-dimensional (3D) printing has inspired manufacturers of technical ceramics to incorporate this advancing technology into their production process.
Introduction to Technical Ceramics
Technical ceramics are associated with a wide range of versatile properties that have allowed for their successful integration into the chemical, mechanical, electronics, aerospace and biomedical engineering industries. Examples of the excellent properties of technical ceramics include high hardness and mechanical strength characteristics, as well as excellent thermal and chemical stability.
Traditional Manufacturing Methods
Manufacturing technical ceramic components can be achieved through different methods, including injection molding, die pressing, type casting or gel casting. Despite their usefulness for conventional technical ceramic production purposes, these techniques are associated with several limitations, such as high cost and extensive processing time requirements. These challenges are further complicated when users are interested in technical ceramics that exhibit more complex geometries, or interconnected holes, which is often impossible to achieve when molding techniques are employed.
In addition to the issues associated with the manufacturing processes, the creation of ceramic components is also associated with its own inherent effects as a result of the extreme hardness and brittleness of many ceramic materials. Tools that are required to cut ceramic materials during production can experience severe wear while also causing defects to the ceramic material, such as cracking.
3D Printing Technologies for Ceramics
The emergence of three-dimensional (3D) printing has provided a highly versatile tool for users seeking to produce highly complex and precise structures. During the 1990s, technical ceramic specialists have had the idea of integrating 3D printing technology into the production of their products. Since then, several different 3D printing technologies have been specifically developed for the manufacturing of technical ceramic materials including slurry-based, powder-based and bulk solid-based methods.
Slurry-based 3D printing technology involves a feedstock, which is in the form of an ink or paste, depending upon the viscosity of the liquid system, that has been dispersed with fine ceramic particles. The slurry mixture is then 3D printed through a variety of processes including inkjet printing, extrusion, two-photon photopolymerization, stereolithography or digital light processing.
However, powder-based 3D printing technologies utilize a feedstock comprised of both powder beds and loose ceramic particles. The three most commonly employed powder-based techniques used to produce technical ceramics include three-dimensional printing (3DP), selective laser sintering (SLS) and selective laser melting (SLM).
Finally, bulk solid-based technologies used to produce technical ceramic materials include laminated object manufacturing (LOM) and fused deposition modelling (FDM).
Innovative 3D Printed Technical Ceramics
Several companies around the world have recognized the significant advantages associated with utilizing 3D printing technology for the production of advanced ceramic products. The widespread utilization of 3D printing for ceramic production has become so successful that the industry is expected to generate up to $3.6 billion worldwide by the year 2028.
NanoE is one of the numerous companies that have successfully used 3D printing and its materials for the design, manufacturing and supply of technical ceramics to various industries. A recent development that NanoE has made to advance their 3D printed technical ceramics include Zetamix, which is a line of raw materials used for 3D printing purposes. Zetamix is a mixture of filaments that are primarily comprised of a ceramic or metal powder, with the remaining composition being made up of a polymer matrix. Zetamix is an incredibly versatile tool that can easily be used on any fused deposition modeling (FDM) 3D printer, which is the most widely used mode of 3D printing.
During printing of a Zetamix material, the filaments of the mixture are pushed through a heated nozzle creating the final product layer by layer. The high versatility of Zetamix is associated with several advantages for the production of technical ceramics, of which include low cost investment and a significant reduction in production time. Furthermore, Zetamix offers the ability of users to produce a wide range of fully dense materials that will not only supplement traditional ceramic production needs, but also advance the incorporation of this material into a much more diverse field of industrial applications.
Découvrez aussi
[Nano-Medecine] – Newly developed nanoparticles help fight lung cancer in animal model
26 novembre 2019
Scientists have reported a new approach to treating lung cancer with inhaled nanoparticles developed at Wake Forest School of Medicine, part of Wake Forest Baptist Health.
Lire la suite
[Nano-Medecine] – Plant-based relatives of cholesterol boosts nanoparticle gene therapy
21 février 2020
Gene-infused nanoparticles used for combating disease work better when they include plant-based relatives of cholesterol because their shape and structure help the genes get where they need to be inside cells.
Lire la suite